{"event":"addToCart","ecommerce":{"currencyCode":"EUR","add":{"products":[{"name":"100% Baby Alpaca Beige","id":"WAK-BAB-0282-0","sku":"WAK-BAB-0282-0","entity_id":"10161","price":"9.00","brand":"We Are Knitters","category":"Garen en accesoires","subcategory":"Garen","variant":"Beige","color":"Beige","material":"Baby Alpaca","stock":"1","cost":"2.1841","margin":6.8159}]}}}
Gratis verzending boven 80€
Omschrijving
Baby Alpaca is een van de meest zachte en fijne wol ter wereld. Het materiaal komt van de Alpaca.
De wol heeft een hoge kwaliteit vezels en de bollen zijn zo zacht dat je er niet af kan blijven!
Brei deze winter je mutsen, sjaals en poncho's met Baby Alpaca.....
Stekenverhouding breien:
Tricot steek
10cm = 18 steken
10 cm = 25 naalden
Stekenverhouding haken:
Vasten
10cm = 16 steken
10 cm = 21 toeren
We raden 5 mm of dikkere breinaalden te gebruiken.
Onze bollen zijn ±50 gr en ±112 meter. Gewicht: Worsted / Aran
Ons garen wordt geverfd in kleine hoeveelheden. Dit betekend dat er een kleurverschil kan zijn tussen de verschillende verfbaden. Als je niet zeker weet hoeveel je nodig hebt voor een project, raden we je aan om 1 of 2 bollen meer te nemen, zodat je zeker bent dat je hele werkstuk dezelfde kleur krijgt.
Voor elke speciale garen kleur (gespikkeld, handgeverfd of Tie-Dye) wordt automatisch een extra bedrag aan de uiteindelijke prijs toegevoegd, zodra je een van deze kleuren kiest.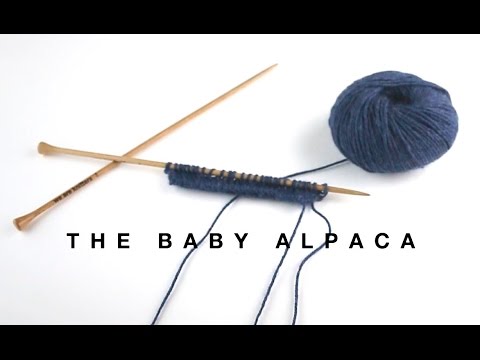 Garantie
ONZE WOL, KATOEN EN BABY ALPACA ZIJN GEMAAKT VAN 100% NATUURLIJKE MATERIALEN, ZONDER EEN GRAMMETJE ACRYL (LEES MEER OVER ONZE PRODUCTEN) ALS JE NIET TEVREDEN BENT MET JE AANKOOP, HEB JE 14 DAGEN, VANAF HET MOMENT VAN ONTVANGST, OM DE DELEN TERUG TE STUREN DIE JE NIET WILT HOUDEN.
ZODRA JE PRODUCTEN IN ONS MAGAZIJN ZIJN AANGEKOMEN, WORDT JE TERUGBETALING IN BEHANDELING GENOMEN. (LEES MEER) HET WAK TEAM IS ALTIJD BEREID OM VRAGEN TE BEANTWOORDEN OF JE ZORGEN OP TE LOSSEN.
SCHRIJF ONS VIA DE DE KLANTENSERVICE. WE ZIJN INTERNATIONAAL! WE KUNNEN JE HELPEN IN HET SPAANS, ENGELS, FRANS EN DUITS
Verzending
Nederland: 5-7 werdagen.
Gratis verzending pr bestellingen van 80€, - of meer.
Je krijgt informatie van het WAK Team over de status van je bestelling en je krijgt een tracking nummer voor internationale bestellingen.